*zombie eyes*


Okay, it was slightly coincidental, but I ended up giving myself that deadline for finishing this drawing. Because I haven't done any drawing in ages, and I have been working at this one for months and I knew I would never finish it if I didn't do it for a special occasion.



Click for bigger version.

Because love at first sight is the meeting of two neuroses, and boy, do these two fit the saying... ♥

I "ripped off" the pose from the second-to-last splash page of this scans_daily post. It's one Supergirl kissing some guy looking suspiciously like Kal-El, but it's not him.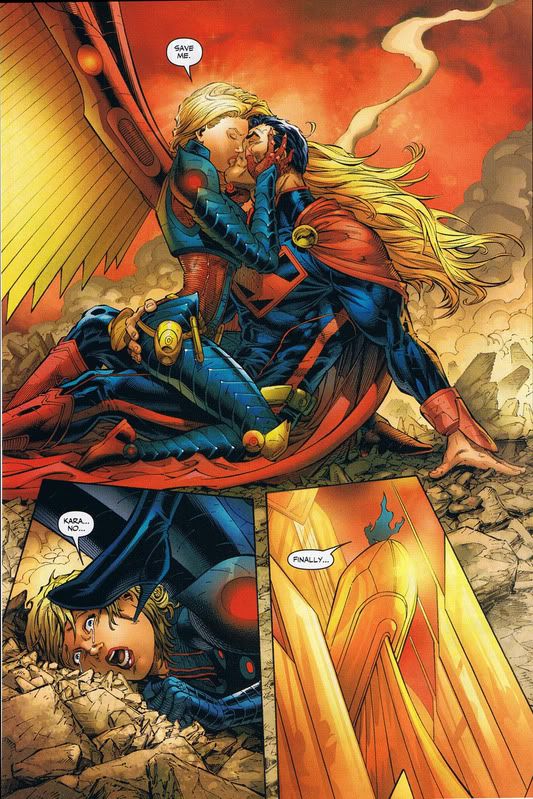 I thought the pose was hot, but would work better with different characters, so... Dude, it was hard "slimming" down pseudo-Kal-El, he has two tons of muscles, it's ridiculous.




"Happy artistic accidents" is hiding the layer containing the black inking, and finding out the drawing looks oddly better that way...


Happy Valentine's Day to the ones I love.